A full thread on the topic is on DB's forums here:
https://disruptorbeam.com/forums/gota/viewthread/17189/
What this glitch allows is for 1 defending SS to absorb an entire wave of attacks.
This occurs when there is only 1 SS of a specialty remaining in a garrison--all attacks in a wave of that specialty will land on that lone SS.
This means that 1 single SS can defend against 60 attacks, or 100, or even 150 (if they're all in the same wave). This is sometimes exploited by other Alliances, and looks like this: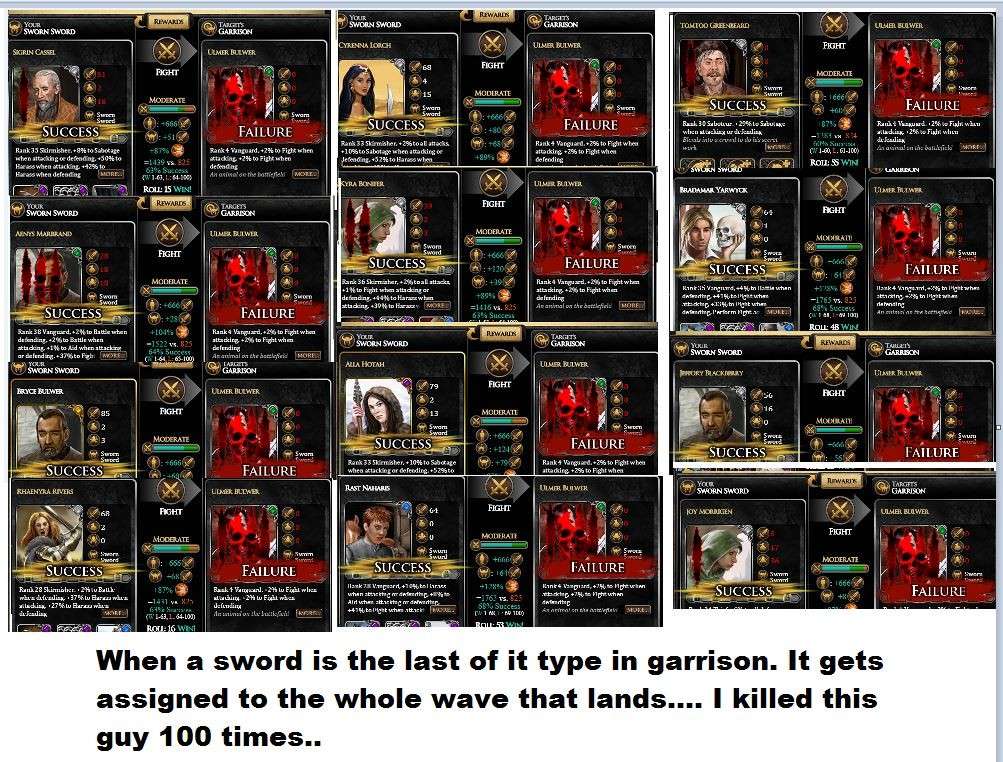 The SS will die at the end of the wave, but not before making that entire wave wasted against him, instead of against other SS or against damaging the camp itself.
So this means that if there is 1 Vanguard in a camp, he can defend against 60 attacks. All attacks will be calculated using this single defender's SS stats, and that isn't fair, so hopefully this glitch will be fixed.